We heard you're looking for a new career opportunity! Well, you've come to the right place. We have hired many people just like you. Whether you're looking for a job out on the lawn, in the office, or selling our services, we have several available positions across the country.
Meet Kate!  She's a Weed Man Lawn Care technician. Working outdoors is what drew her to the job, but there are many more reasons why she decided to continue her career with the company. Check out the video below to hear more about the amazing benefits Weed Man has to offer.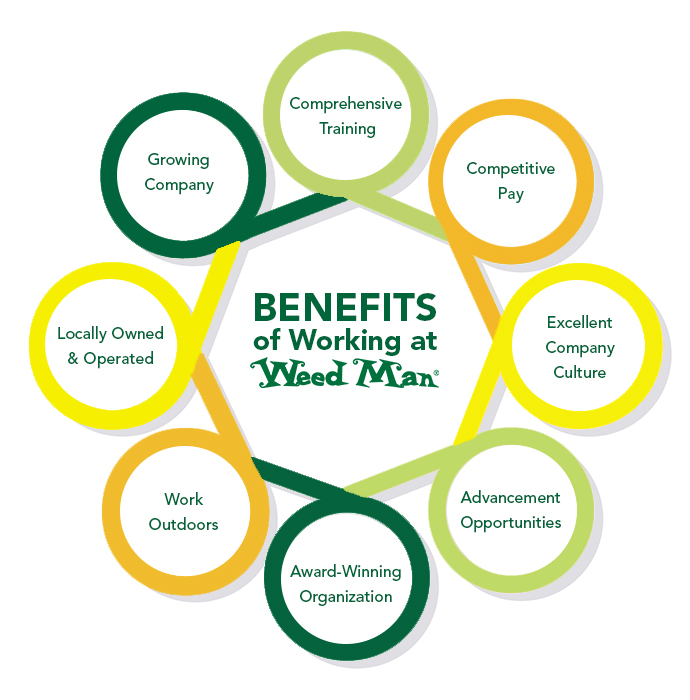 BENEFITS OF WORKING AT WEED MAN
Taking the next step in your career can be nerve-racking. You want to make sure you're making the right move, with the right company.
Backed by over five decades in the green industry, we take pride in being able to effectively train, coach and mentor our employees. After all, they're the backbone of our organization! If you put your trust in us, we'll put our trust in you...and help you grow your career, every step along the way.
Wondering whether or not to apply for one of our open jobs? Here are just a few of the reasons you should consider joining our award-winning lawn care organization.
If you'd like to come work with us but either don't see any open jobs in your area or aren't sure which role would suit your particular skill set, submit your application to our Resume Database below!